DigitalOcean credit expiration policy changed
Yesterday I received a strange email from DigitalOcean: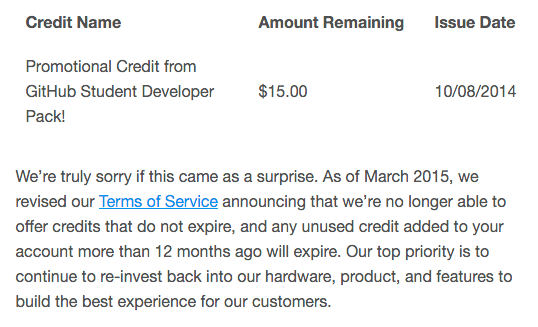 Honestly, I don't think it's a good idea at all. Basically they want to change the expiration policy of ALL new and issued credits. You will have a month to use all your remaining credits, or it will be expired.
It would be much better if they only add expiration for newly issued credits. As in, older credits will be kept intact.
By the way, after a small complain, DigitalOcean gave me $20 credits. That was much better than I could hope for.